Just a collection of images while i go around everywhere in Manila during weekends, workdays and anytime i feel like it. I made this because i haven't done this before (like collect the pics into a blog and share it). Its a shame i dont have dslr for better picture quality (which reminds me how much i wanted to buy one). Photos are taken from either my Nokia 6267, iphone, samsung/cannon digicam with equally acceptable resolution (not that i have a choice) ..
Well, i realized how happy Christmas season in the Philippines is, and i would like to remember it even if i am away (or would be away in the coming years). I'll shoot anything that fancies me, and share it until There's not a single thing i could see that means Christmas.
My Christmas Collections from the Cheapest to the Posh
(all are mere opinion, no advertising intended)
Shang's Candylicious Sweet Christmas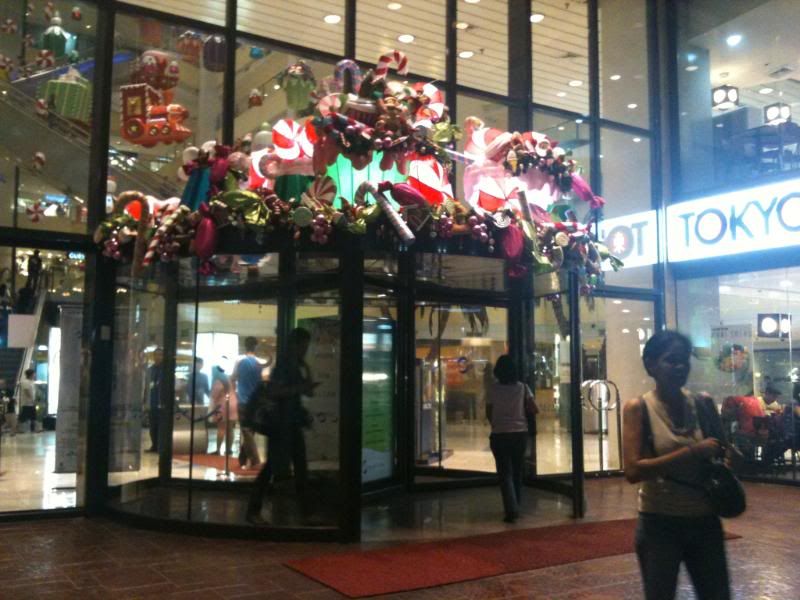 Shangrila Edsa's Christmas Decoration is awesome. Starting from Doors to walls to ceilings. Its theme is candy /cake / bread or whatever you call it. Not entirely a Christmas symbol aside from the fact that ginger breads were often served during Christmas seasons. Nonetheless, creativity had it.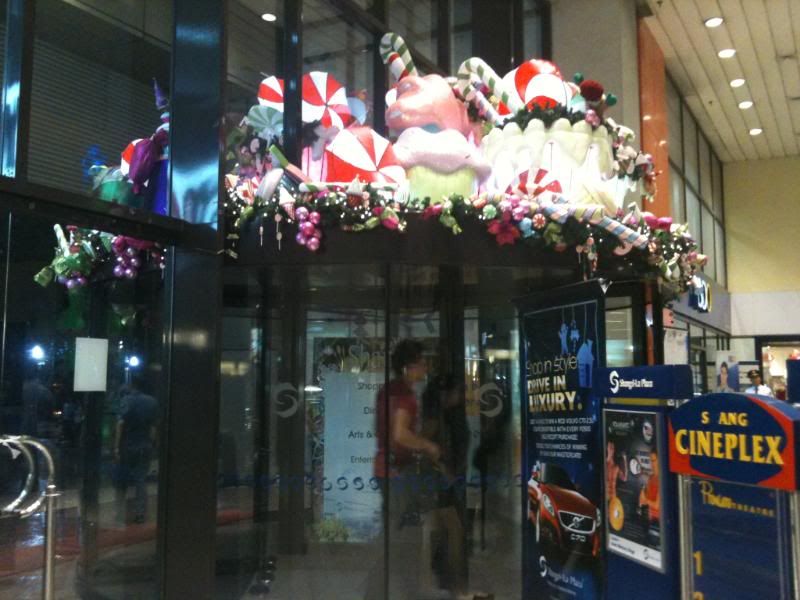 Shang's main entrace facing Shaw Blvd. Fom the inside.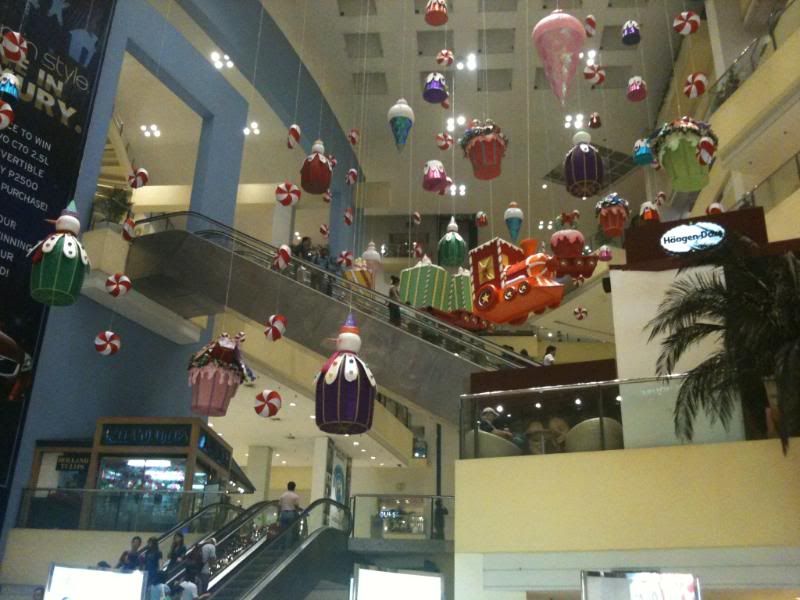 Lovely isn't it? those big lantern like cakes, muffins and gifts, rather train of gifts, hang from above.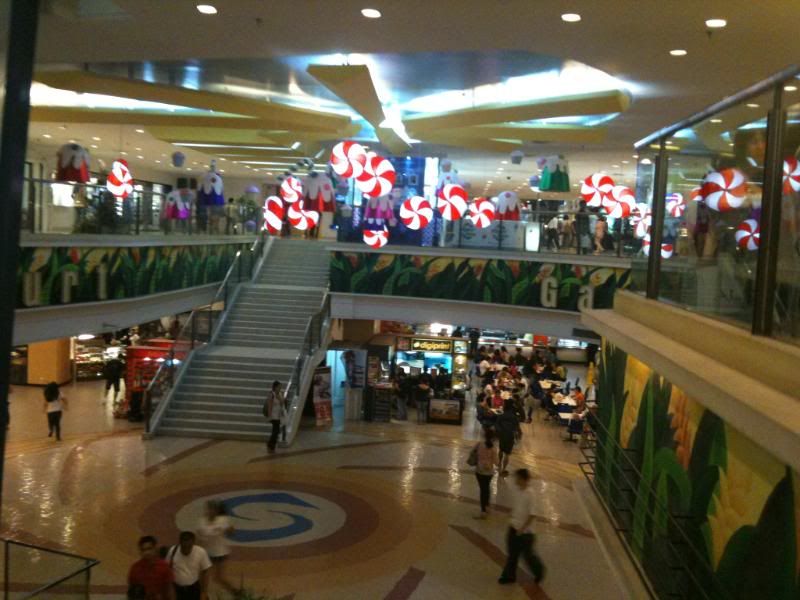 The basement's view from escalator would show almost the same style, hanging decorations with lighting, really nice effect.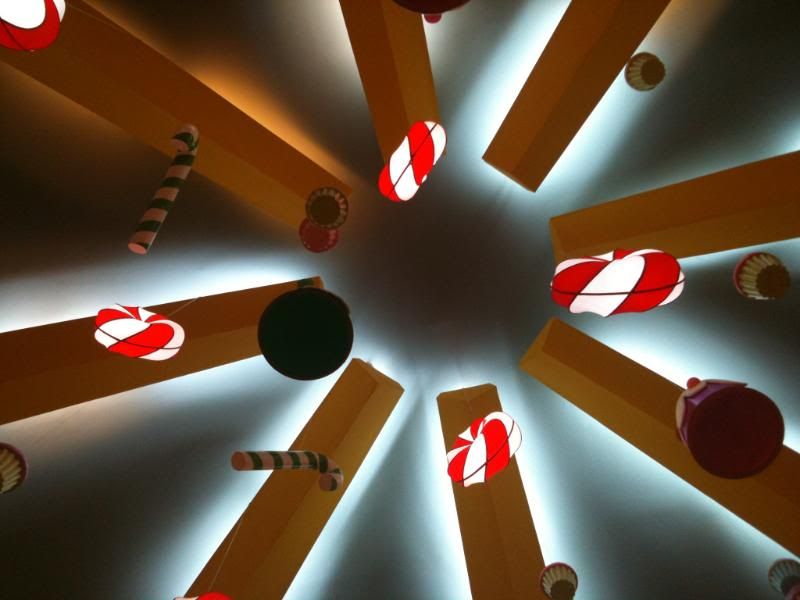 From below, basement floor, food court.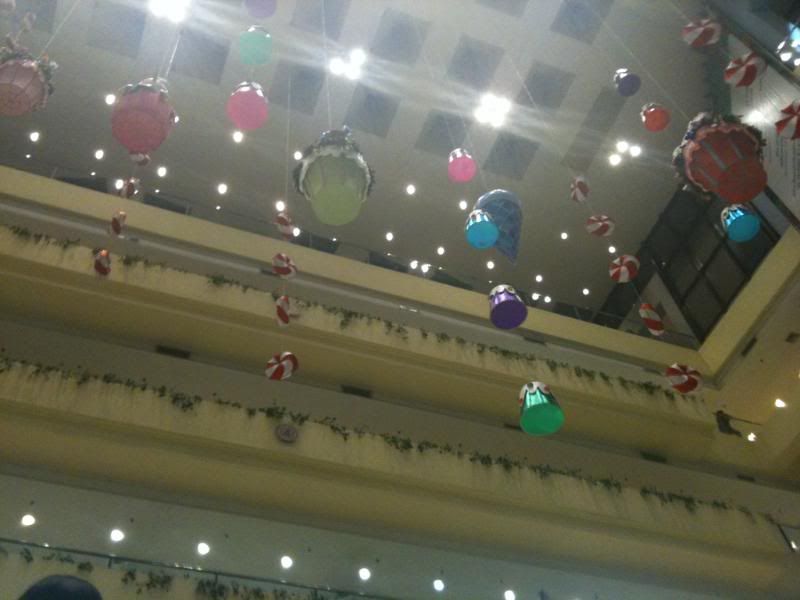 From below left wing. Left wing is decorated with cakes and muffins, while right wing is decorated with toy cars and gifts. Also hanging.
The gingerbread house. Its as big as a realhouse. Kids can actually fit. But they cannot open or go in, only take picture from beside it. When the security guard isn't in bad mood, kids can get inside the ring and actually take picture beside the house. even touch it.
A bigger view. Dang, my iphone cam killed the quality.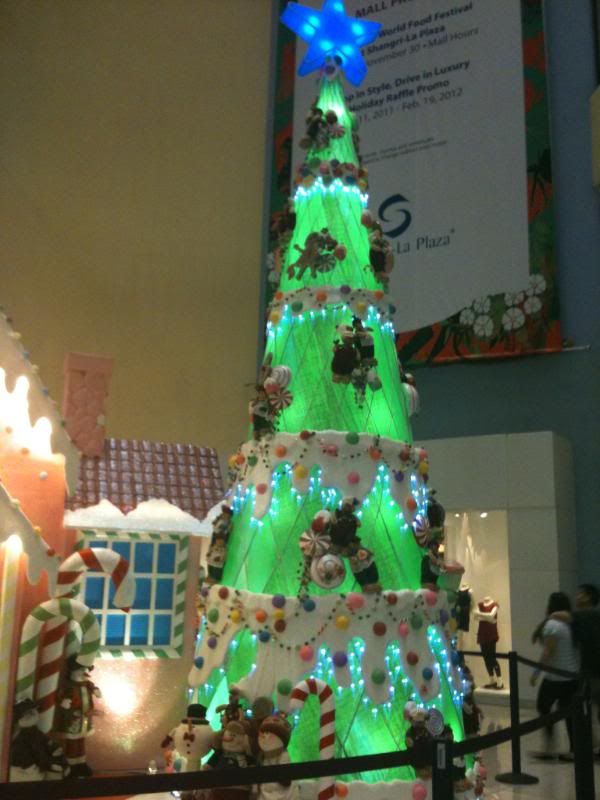 Is it a tree or a cake? or a cake tree?
These snowpals are undoubtedly the most popular in the showcase, almost all kids and even older ones stand ther side for a picture.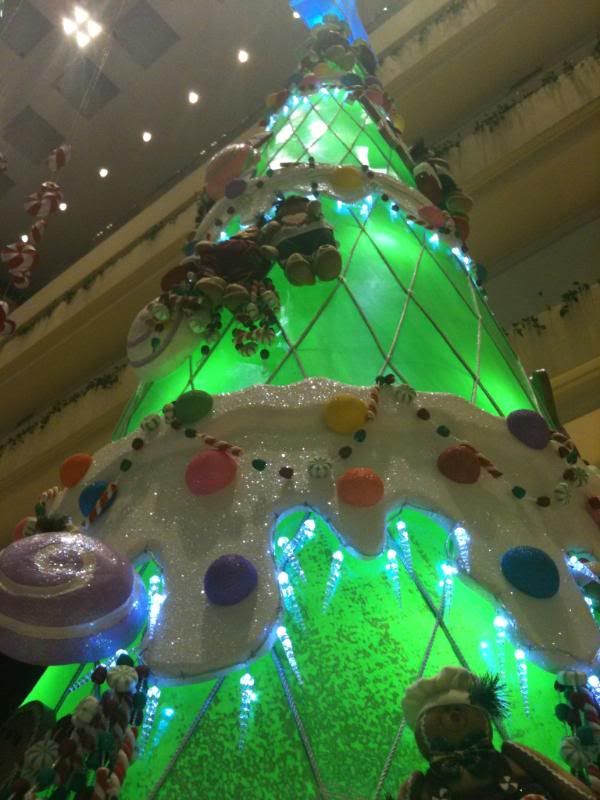 High isn't it?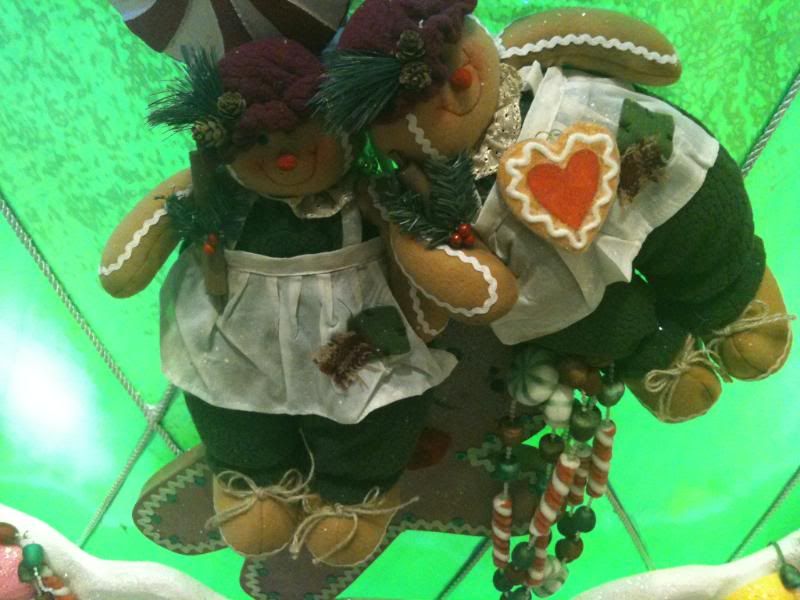 Genuinely creative. Gingerbread dolls apparently made of cloth, foam, and intricate details are really amazing..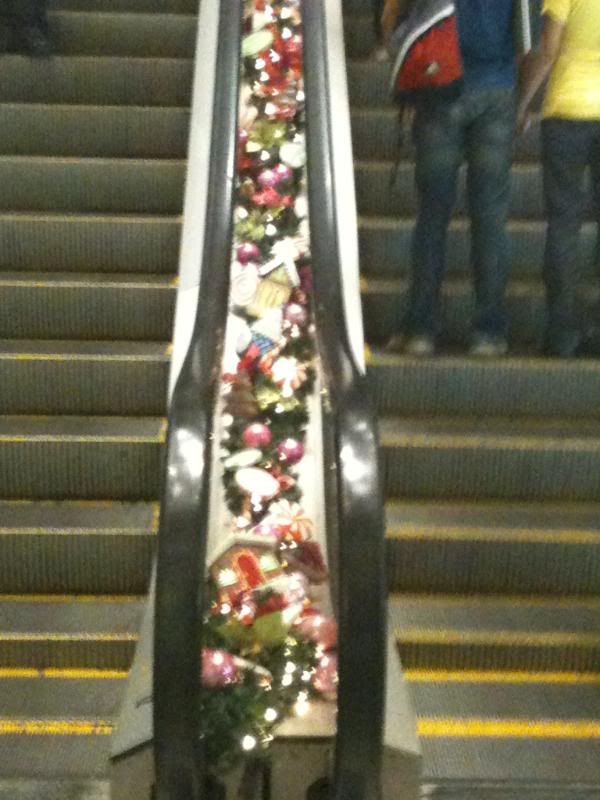 Even the Escalator aisle is adorned with garlands and gingerbreads made of styrofoam, colored clothes, fancy pins, sequins etc.
This is my personal favorite, the purple giant clown. standing out amongst the rest.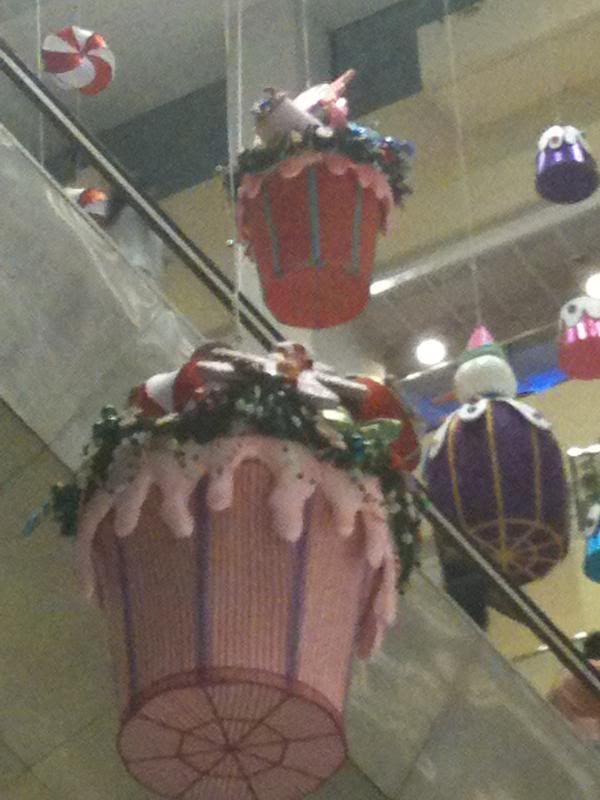 Yummy cakes and muffins and other gigantic things that hung but definitely not edible at all.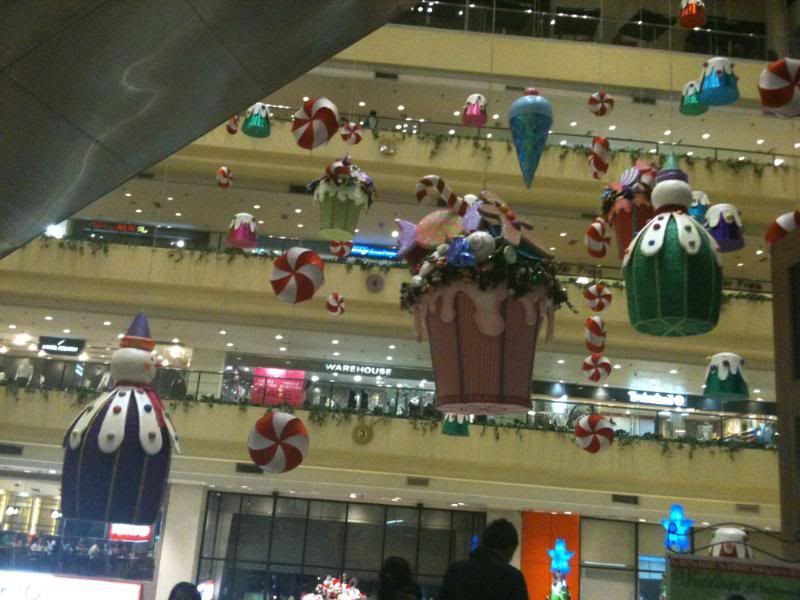 Just passing by at Shangrila, ofcourse you wont miss Rustan's. A Class-A department store for the well-off ones. I did not bother to go in cause im in a hurry going home i just took some shots from outside. I did not bother as there's a great chance taking pictures inside is not allowed.
Well, Rustan's have this very classy posh appeal that makes me actually feel like im in Singapore's Ion Orchard or Tang's.
A touch of native combined with glass, makes everything very flashy, very classic and yet indeed very Christmassy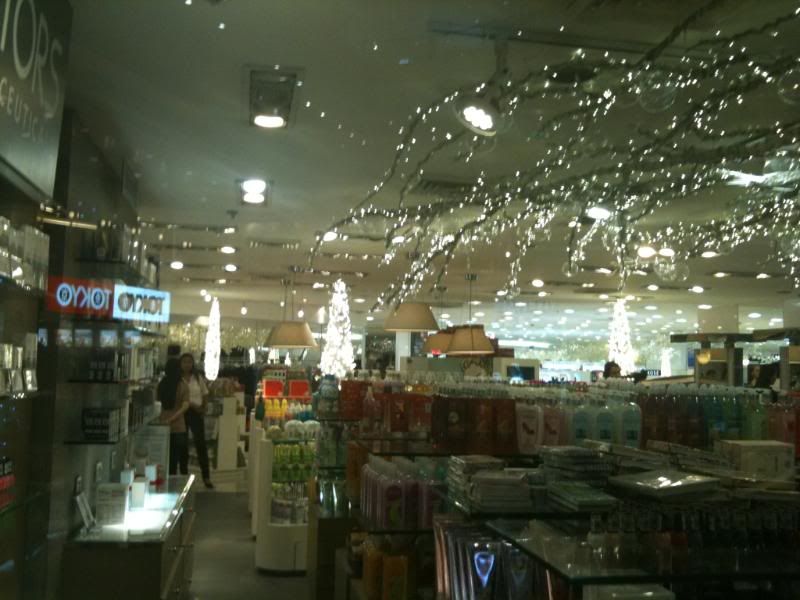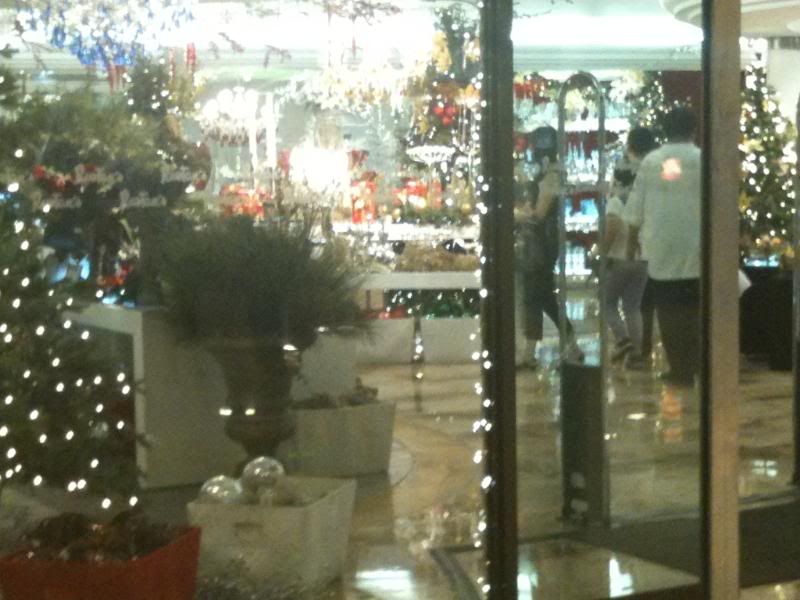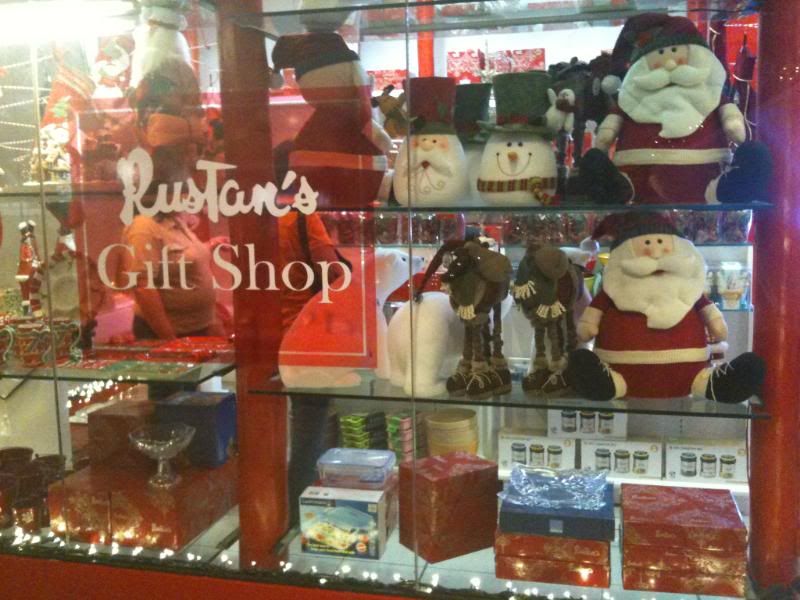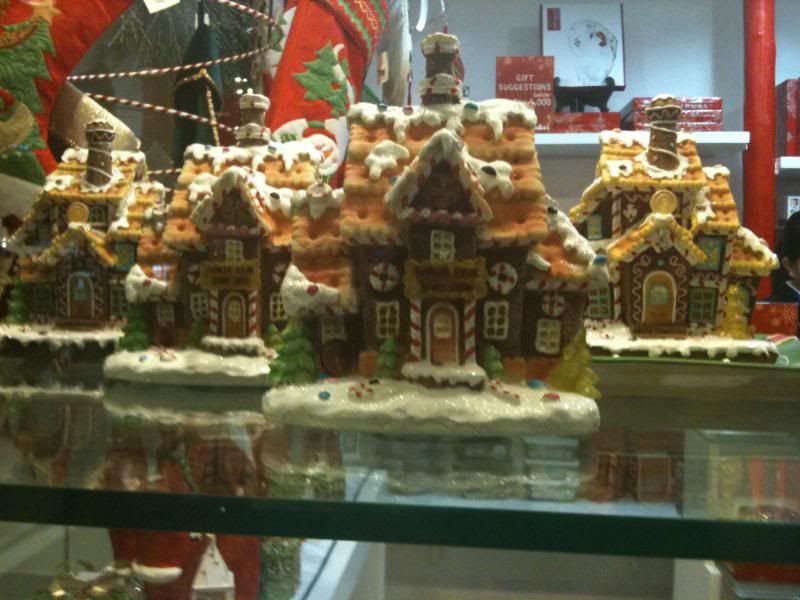 A Visit to Divisoria : October 2011

Store owners and Christmas Ornaments vendors started taking out their 'old' stocks of christmas decorations and put them on super low sale.Some items are not old, but new ones, but mostly old designs (its October FGS). Just like Fashion,Christmas decorations are also a trend.
At 168 Mall in Divisoria, this is infront the 168 admin office. it used tobe a place where people can just rest on some stools lying around but now they lease it for some Bazaar like this.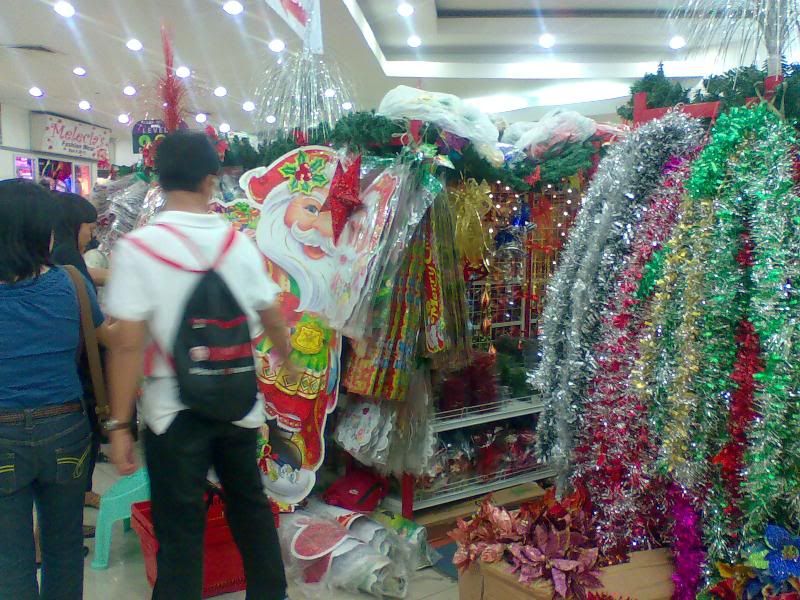 The Big Santa and the Foil Garlands are soo from yesterday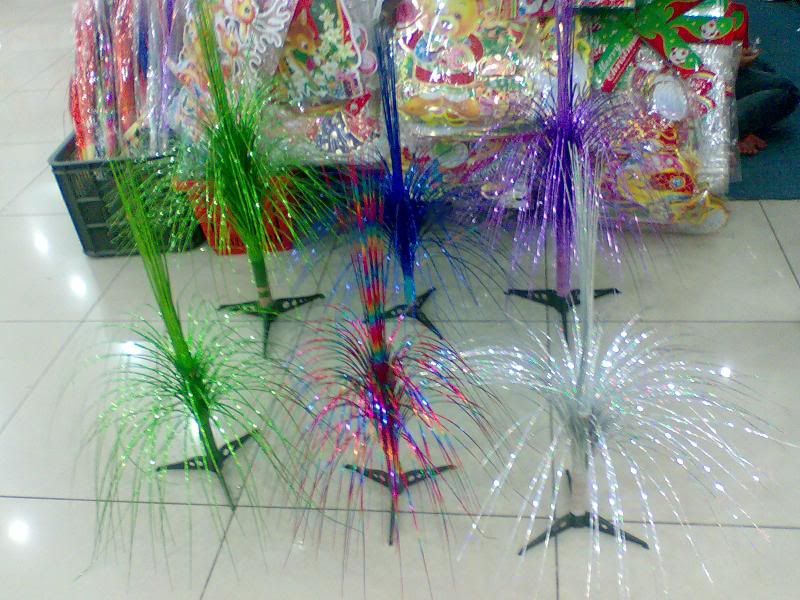 A cheaper variation of table top Christmas Tree. I remember doing something like this when i was younger, only that, those were made of "walis tingting" upside down.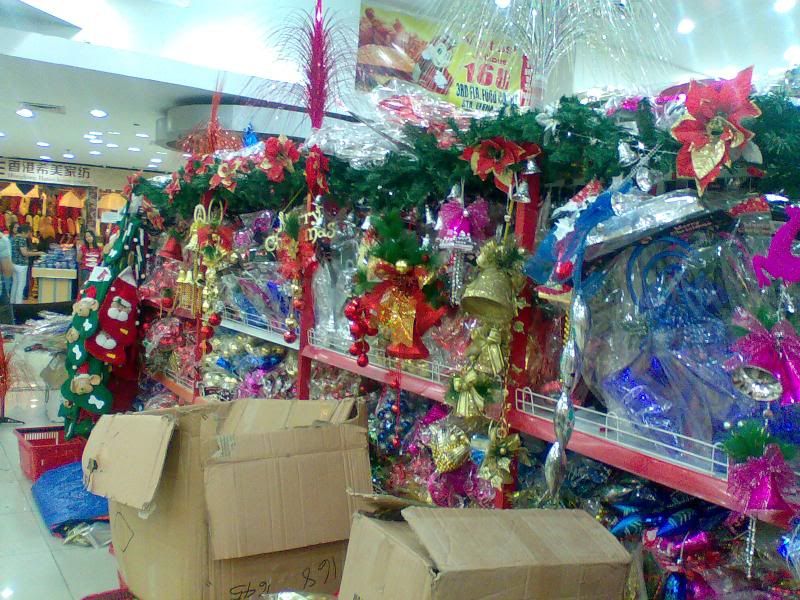 selling old stocks before new ones come and outdate them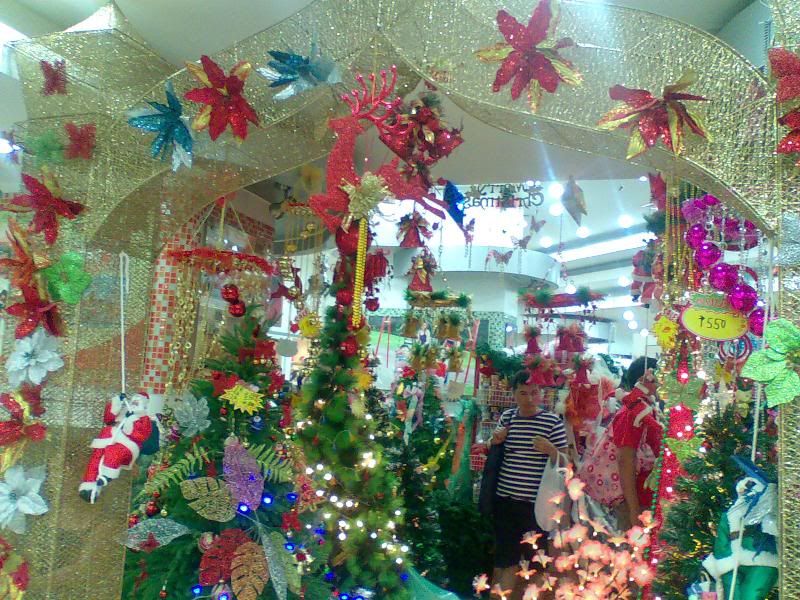 native beauty, anything that's made from native looks rather classy than cheap. its actually more expensive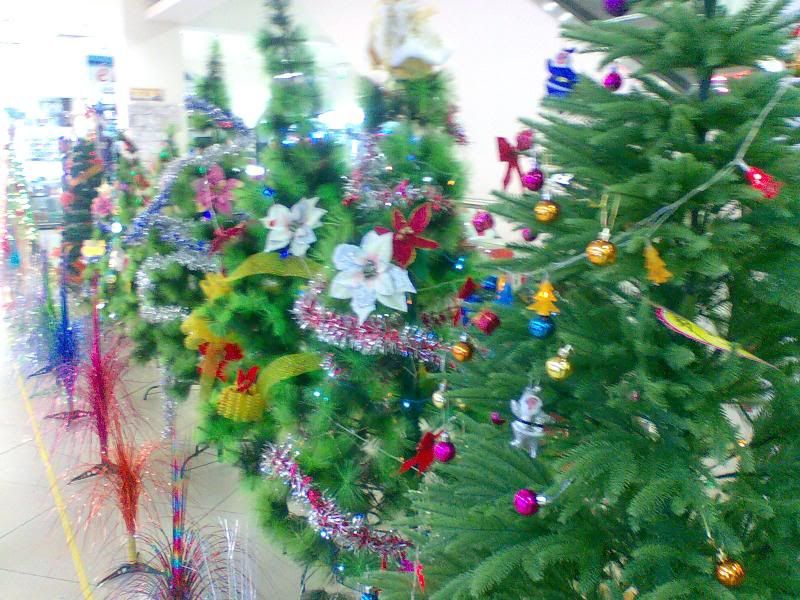 Christmas Trees of Different Sorts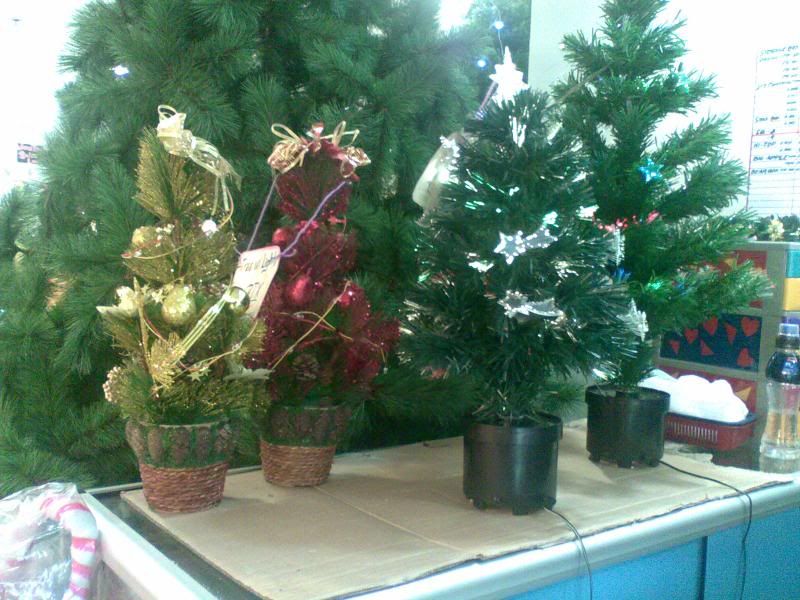 Table top, turning and optically lighted trees, table top native trees, they also have built in music system that plays caroles. i think those make good gifts bec its very handy. but who would give a xmas tree for a gift? (well i did lol)
Native slim pyramids, those are actually christmas trees that you can use as lamp post, ideal to put on sides and corners. Normally made with metalbase and abaca skins, adorned with smal flowers, xmas balls etc.
Spruce tree this reminds me how much i wanted to change our christmas tree this season. the materials used in christmas trees nowadays are so much different from my old tree. well, its 10 yrs more or less lol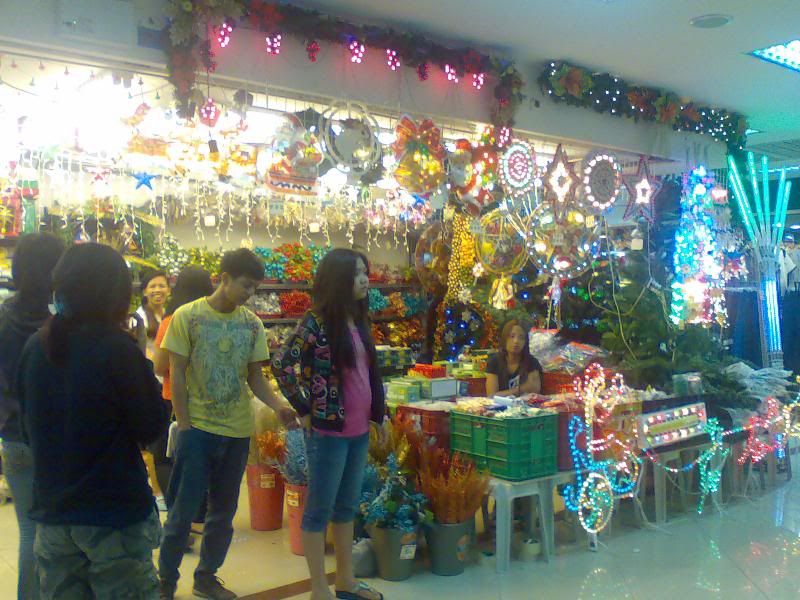 Another shop from the same mall but in different area, Filipinos can make anything feel christmas by just putting it all together. halogen lights, led lights, garlands, wreaths etc.